Contact us: Monday- Friday 10:00 AM - 4:30 PM
1.877.237.3228 / Local # 386-562-0038
eMail: info@tools4smiles.com / fourstardentalservice@yahoo.com
5889 S. Williamson Blvd
Suite 1404
Port Orange, Florida 32128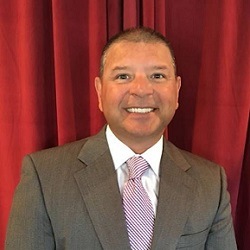 President & C.E.O
2004 - Present
Four Star Dental Service was founded in Albany, NY in 2004 after being in the dental business for over 20-years working for companies such as Benco, Patterson and Kavo America. Prior to working for these companies, he started his dental career in 1984 with the US Navy. Spent 10-years as a dental assistant, hygienist and service technician. After departing from Kavo America in 2004 as the North East Regional technical manager, he offered independent dental equipment sales and equipment repair service to the Albany area. Within the first few months of creating 4-Star dental, Joe experienced great success selling pre-owned CEREC CAD/CAM technology. He thanks his 1st customer Dr. Michele James from Kentucky for opening the doors to his niche. During this time is when he realized that their was a niche in the used marketplace and it lacked an expert in the field of pre-owned CEREC technology.
Over the years, Joe has worked tirelessly to fill the empty niche in the pre-owned Cerec marketplace and become the world's first expert pn the secondary market. After more than 14-years of business, Tools4Smiles-Network has evolved from a long time idea to reality. Joe has personally bought and sold over 1200 Cerecs all over the United States and around the world. While boasting over $14 million in sales being a one man operation (until 2013), to become the undisputed number one pre-owned CEREC dealer and in the world. No one has more knowledge, experience or hands on experience in the pre-owned Cerec business.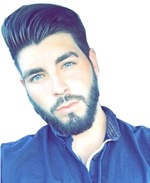 Dylan / Team 4 - Star Dental for 3-years.
IT Technical Support - Florida Sales Manager - Internet Sales Manage - Shipping Manager
Dylan was a new addition to the 4-Star Dental team in 2015. He was new to 4-Star Dental in 2015 but not new to the pre-owned Cerec business. He's been rebuilding/upgrading/repairing Cerec technology since 2012 and has been around his fathers Cerec business since 2004.
He went to college at SUNY IT and brings his IT/computer experience, knowledge and know- how to the 4- Star Dental team . If you need technical assistance, Cerec connection assistance, need to schedule a pickup or find out where a shipment is, Dylans your guy. He's available Monday-Friday from 10AM-4:30PM.

Four Star Dental Service, Inc. is not affiliated or associated with Patterson Dental Supply, Inc., Sirona Dental Systems GmbH or CADCAMHERO.
CEREC® is a registered trade mark name owned by Sirona Dental Systems GmbH.