Contact us: Monday- Friday 10:00 AM - 4:30 PM
1.877.237.3228 / Local # 386-562-0038
eMail: info@tools4smiles.com / fourstardentalservice@yahoo.com
897 Bellevue Ave, Suite 130
Daytona Beach, FL 32114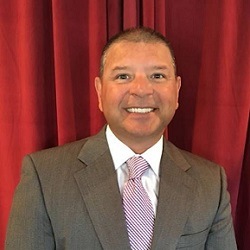 President & C.E.O
2004 - Present
Four Star Dental Service was founded in Albany, NY in 2004. I've been in the dental business for over 34-years working for companies such as Benco, Patterson and Kavo America.
Prior to Corporate America I started my dental career in 1984 with the US Navy. Spent 10-years as a dental assistant, hygienist and service technician. Was honorably discharged at the rank of E5/2nd Class Petty Officer DT2.
Over the past 15-years I have worked tirelessly to fill the empty niche in the pre-owned Cerec marketplace and become the world's first expert in the secondary used Cerec market. In 2015 Tools4Smiles.com had finally evolved from a long time idea to reality.
I have personally bought and sold over 1200 Cerecs all over the United States and around the world. While boasting over $17 million in sales being a one man operation for the most part. No one has more knowledge, experience or hands on experience with buying, selling or shipping pre-owned Cerec's!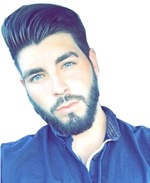 Dylan / Team 4 - Star Dental for 3+ years.
IT Technical Support - Florida Sales Manager - Internet Sales Manage - Shipping Manager
Dylan was a new addition to the 4-Star Dental team in 2015. He was new to 4-Star Dental in 2015, but not new to the pre-owned Cerec business. He's been around the pre-owned Cerec business since 2012 and has been around his fathers Cerec business since 2004.
He went to college at SUNY IT and brings his IT/computer experience, knowledge and know- how to the 4- Star Dental team . If you need technical assistance, Cerec connection, trouble shooting assistance, need to schedule a pickup or find out where your shipment is, Dylans your guy. He's available Monday-Friday from 10AM-4:30PM.

Four Star Dental Service, Inc. is not affiliated or associated with Patterson Dental Supply, Inc., Sirona Dental Systems GmbH or CADCAMHERO ( owned by my son Jhuri Lamica, located in Texas).
CEREC® is a registered trade mark name owned by Sirona Dental Systems GmbH.