Omnicam Lens Repair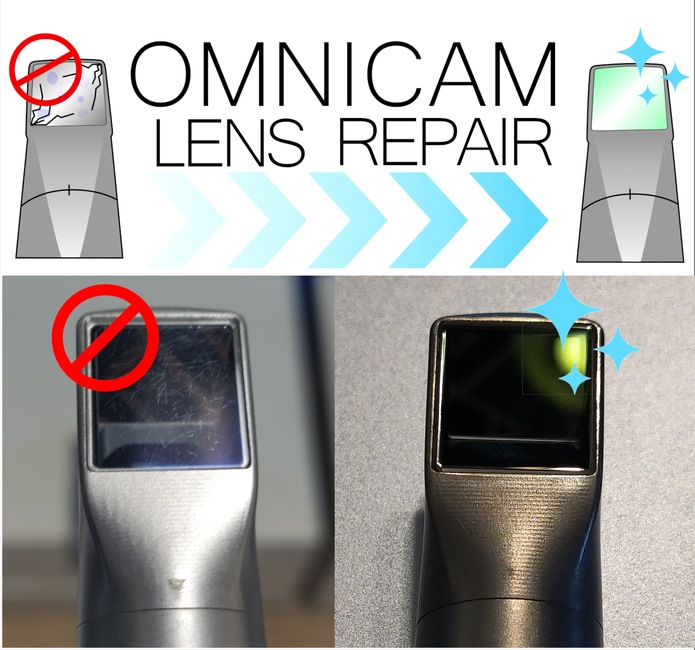 Cerec Coated Sapphire Glass Lens Replacement Service|Omnicam Camera Mirror Sleeve Repair
Stop wasting your money buying a whole new Omnicam Camera Mirror Sleeve for $1500!
What happens to all Omnicam sapphire lenses is oxidation, light scratching in the coating or even the sapphire glass itself. This can make the sensitive Cerec program have errors when scanning and slow down the process. In recent updates the v4.6 is even more sensitive which is great for fast scanning if your lens is crystal clear, as it should be!
Product information:
This service is to fully replace the Omnicam coated sapphire lens with a new coated sapphire lens. Our sapphire lens fits exactly as OEM. Our Coating is the same as the new "ST" (stainless steel) Omnicam sleeve. This will also work if your lens is not stainless. Our sapphire lens has been tested on all versions of software and works just like OEM.
Once you send your lens and it arrives. The sleeve will be repaired and shipped back in less then 24 hours. Standard Return shipping is USPS Priority Shipping 1-3 days to most places. You can upgrade to one or two days at additional cost. Also UPS and Fedex is available.
Learn more about this service here: